Welcome
Welcome to the United States Bankruptcy Court for the Northern District of West Virginia.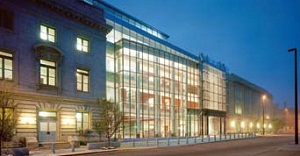 Court Locations
US Bankruptcy Court
Frederick P. Stamp, Jr. Federal Building and United States Courthouse
1125 Chapline Street
Wheeling, WV 26003
(304)-233-1655
US Bankruptcy Court
324 West Main Street
Clarksburg, WV 26301
(304)-233-1655
QR (quick-response) codes offer an efficient way to create links to websites. Visit your smartphone app store/marketplace for a QR-code reader app. This QR code will take you to our ECF login page.